New customer Joe visit LML
Joe is a new customer for LML as he started to cooperate with LML since 2019.He is an
American who immigrated to China this year and his cases are always followed by
Helen.Hearing himself and Helen said that he also bought a house in the countryside of
Hunan Province, China for holidays. Because he likes the rural environment and air very
much. He is an American who really loves Chinese culture.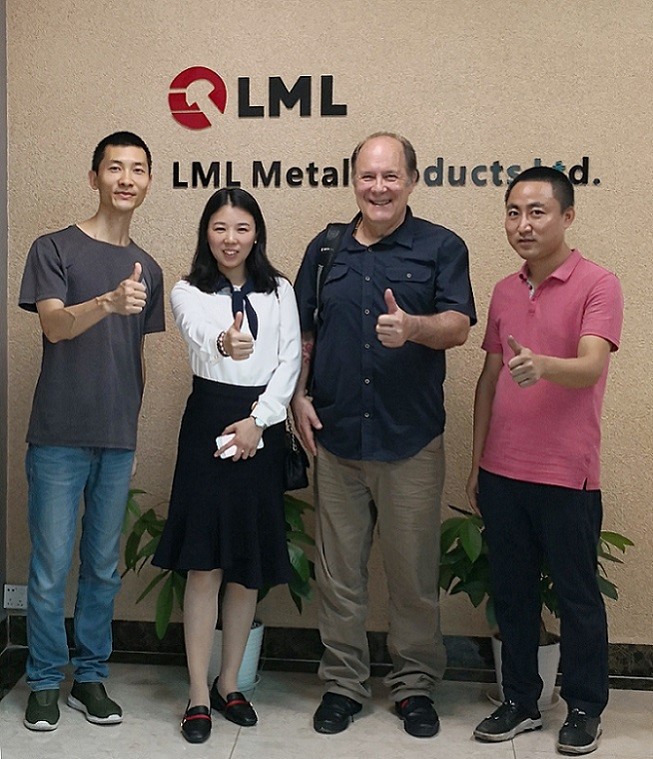 On April 23th, 2019, Joe told Helen that he wanted to visit LML on 25th or 26th..Because
there was a very urgent project and there is no drawing.Joe only had samples on hand,so
they needed to communicate face to face.Coincidentally, the foreign trade team led by
Helen was on vacation in Thailand now,because their sales team overfulfilled the annual
target,therefore they were scheduled to spend their vacation in Thailand from April 21 to
April 28, which was really inconvenient for them to receive Joe on 25th.After learning
about this situation, Joe still insisted on coming. In the end, LML's General manager Mike
replaced Helen and received Joe and his Chinese assistant Miss Peng.Joe and Miss
Peng came to LML with samples at 9:00 on the morning of the 26th April. Mike and the
engineers also waited for them at the company early.During this period,they discussed
the product processing techniques,material,tolerance,applications and surface
treatments.The most difficult point was surface treatment, because Joe didn't know what
surface treatment was done, but it was especially simple for our engineers.After our
engineer looked at the sample, he immediately said that this is sandblasting and black
powder coating. We can make it exactly the same as the sample.Joe was very happy to
hear that, and said that our engineer was really professional and they were very
reassured by giving us the products.Finally, Joe praised Helen to Mike. He said Helen's
service was very considerate, her advice was professional, and her communication was
not only timely, fast, but also easy to understand.Including this time, although she was on
vacation in Thailand, she smooth managed to arrange this efficient and enjoyable
meeting. Therefore, he was confident to hand over the cases to Helen and LML.That's
why he had already cooperated with LML for five different cases and products for only
half a year.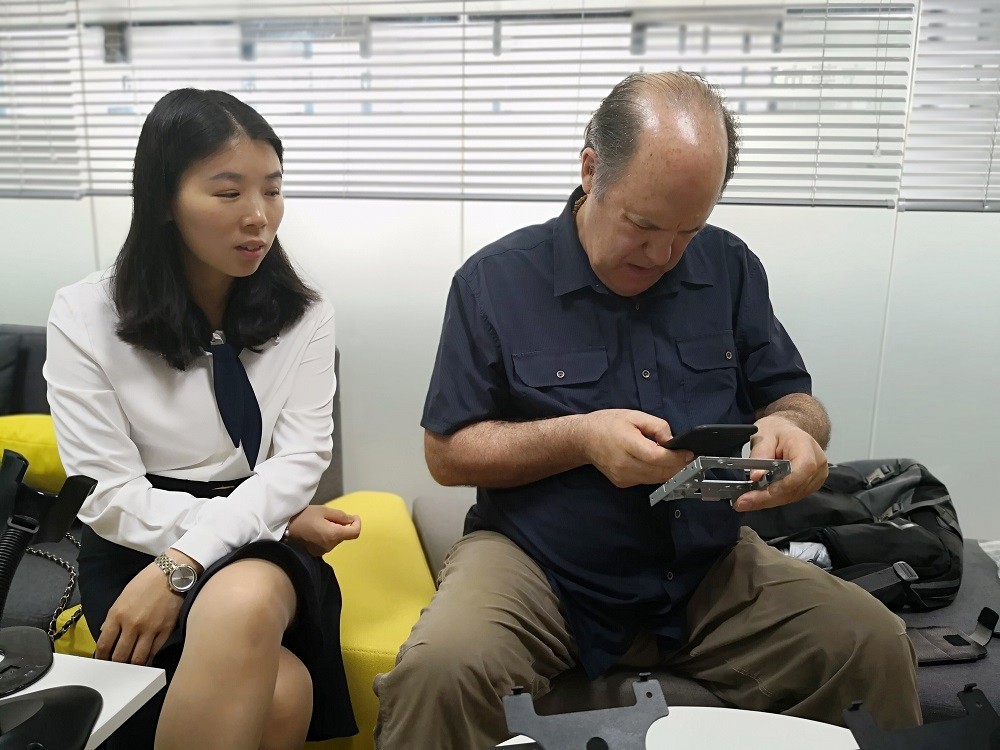 Because Joe had other work arrangements, he didn't stay for a dinner at the end. He said
it is better to eat together with Helen during his next visiting.Everyone is looking forward
to it.