Detailed Description to the Processing Process of Contacts Materials ---- Professional Technology
Share
Issue Time

Jun 13,2022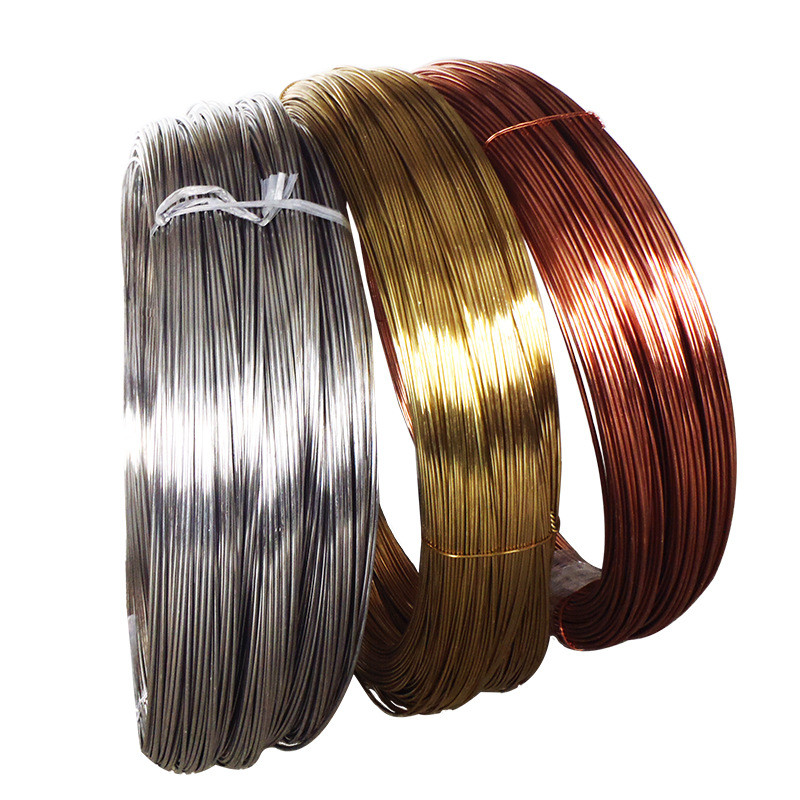 Detailed Description to the Processing Process of Contacts Materials
High voltage contacts can be made into different shapes by powder metallurgy (extrusion / sintering / infiltration).
From the raw material to the silver alloy electrical contact material, from the contact, the composite strip, the component production to the pre-sales after-sale service. Our company alloy has the ability to control the whole process of production and quality. In order to ensure the stability of the product quality, the key quality control points are controlled by means of various techniques and analytical tools.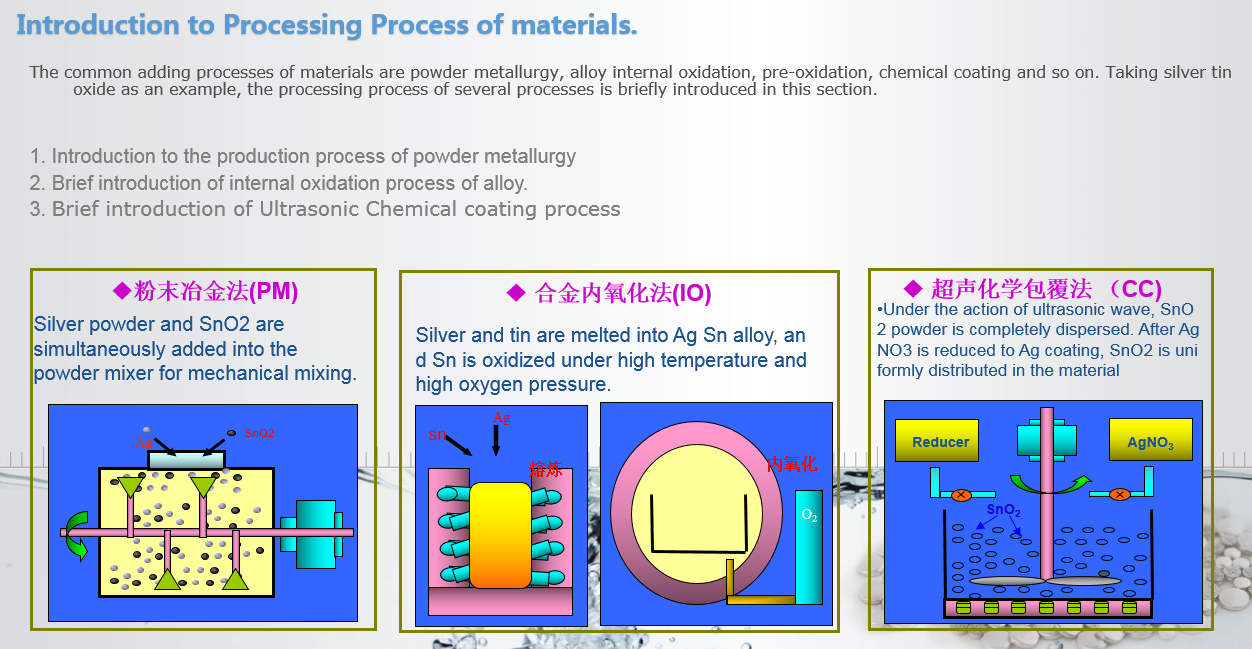 The common processes of materials are
powder metallurgy, alloy internal oxidation, pre-oxidation, chemical coating
and so on.
Taking silver tin oxide as an example, the processing process of several processes is briefly introduced in this section.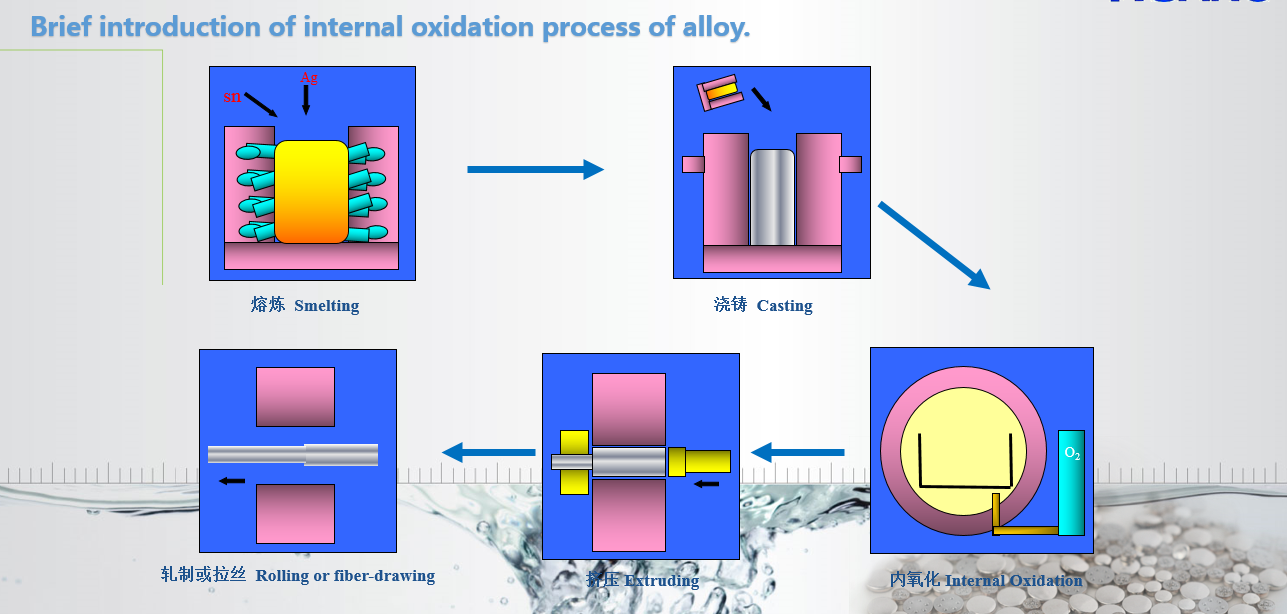 Ø
During internal oxidation, Sn is difficult to oxidize completely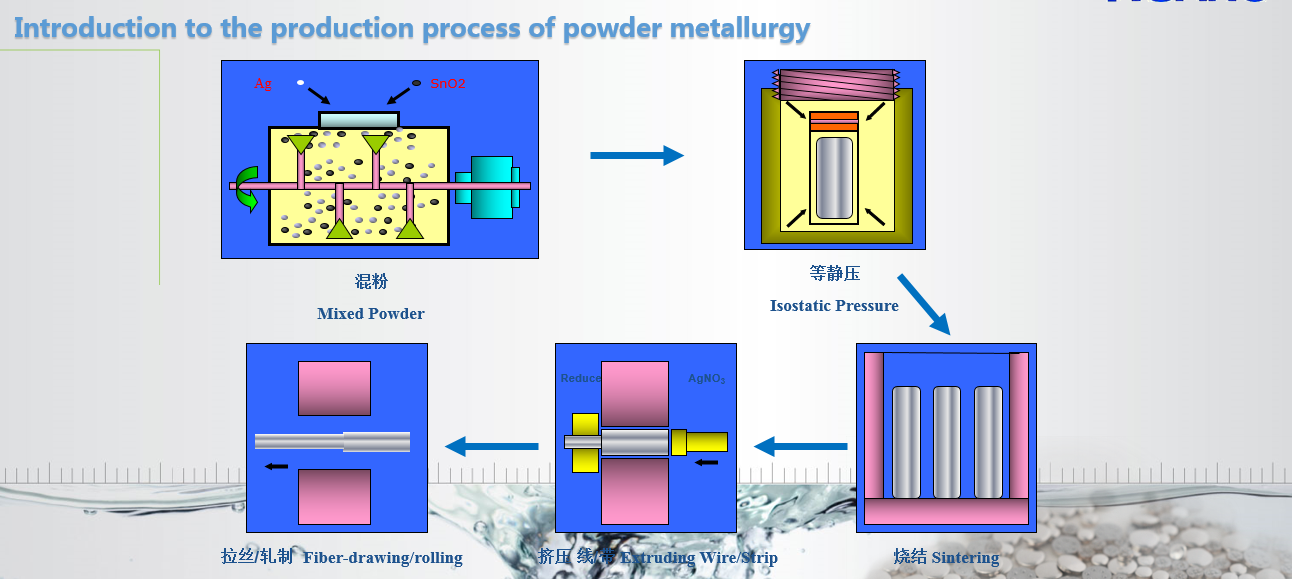 Ø
Uneven distribution of SnO2 powder;
Ø
Poor combination strength of Ag and SnO2, poor processing performance of materials;
Ø
The density and resistance of the material can not reach the technological standard of internal oxidation of the alloy.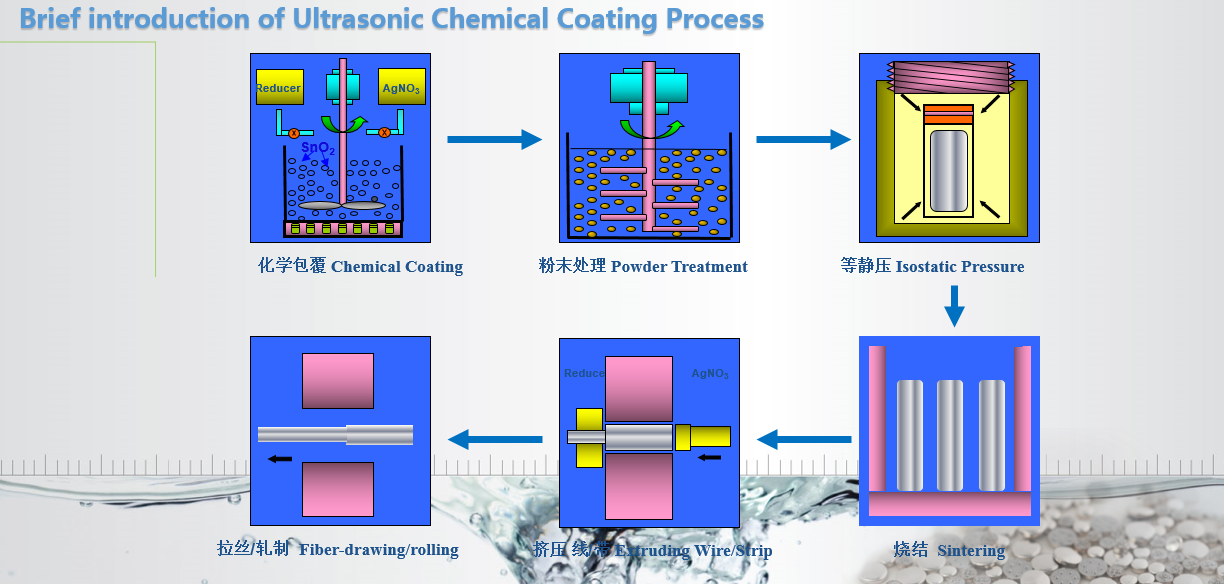 Ultrasonic Chemical Coating
Ø
The SnO2 powder is uniformly distributed;
Ø
There is no incomplete oxidation of Sn in direct use of SnO2.
Ø
The bonding strength between Ag and SnO2 is good, and the processing performance of the material is improved effectively;
Ø
The density and resistance of the material are the process reference for oxidation method in the alloy.